Creative & Market Research Manager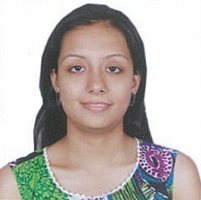 Pooja Patel
Creative & Market Research Manager
SAP Hotels, LLC
pooja@saphotels.com
As Creative & Marketing Research Assistant for SAP Hotels since 2015, Pooja has been promoted within the company to Manager of Creative & Market Research. Pooja's education and skills has been a huge asset to the Corporate office where she consistently displays a strong knowledge of client Servicing and Account Management. She is well versed in creating highly effective marketing campaigns and is proficient in building market awareness among targeted groups that SAP services.
Pooja has also been tasked with creating and developing market intelligence reports on Industry trends, supplier services and owner investment research and development. Her contributions allow the entire SAP Team to make informed decisions to better assist our clients.
Pooja has received many outstanding awards and achievements. Some of them include the Best Employee "Hall of fame" award in Emart Solutions, honored with an 'Apple Award' for her contribution towards respective clients and was part of core team which managed one of the most effective loyalty program of recent times 'Purple Club' which also won an award in an event hosted by AIMIA.
Pooja received her Bachelor of Mass Media, Advertising in 2008 while residing in Mumbai, India. The talent Pooja brings to SAP Hotels includes: Market Research & Business solution, CRM and Loyalty Programs, Business Strategy & Direct Marketing, Campaign Communication Strategy and Market & Brand Analysis. Pooja is continuing her education by pursuing her MBA in Marketing from the University of Findlay.
For additional information about Pooja please contact the Corporate Office at Info@saphotels.com.