Chief Compliance Officer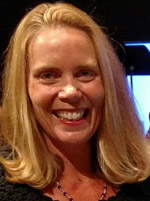 Kelly Jones-Swenson, CAE, IOM
Chief Compliance Officer (CCO)
SAP Hotels, LLC
As the Chief Compliance Officer for SAP Hotels, Kelly's role is to oversee the Corporate and Property Compliance programs and initiatives. Functioning as an independent and objective body that reviews and evaluates compliance issues/concerns within SAP Hotels and their portfolio. The position ensures the partners, management, owners and employees are in compliance with the rules and regulations of all regulatory and governing agencies and that company policies and procedures are being followed. This would include, but not limited to HR, DOL – Wage & Hour, State Fire Marshall, Liquor Control, Health Department and Bureau of Workers Compensation.
Kelly's duties and responsibilities include:
Develops, initiates, maintains, and revises policies and procedures for the general operation of the Compliance Program and its related activities to prevent illegal, unethical, or improper conduct. Manages day-to-day operation of the Programs.
Collaborates with other departments to direct compliance issues to appropriate existing channels for investigation and resolution.
Identifies potential areas of compliance vulnerability and risk; develops/implements corrective action plans for resolution of problematic issues, and provides general guidance on how to avoid or deal with similar situations in the future.
Provides reports on a regular basis, and as directed or requested, to keep the partners and owners informed of the operation and progress of compliance efforts.
Ensures proper reporting of violations or potential violations to duly authorized enforcement agencies as appropriate and/or required.
Monitors the performance of the Compliance Programs and relates activities on a continuing basis, taking appropriate steps to improve its effectiveness.
Kelly Jones-Swenson is a 20 year veteran of the Hospitality & Tourism Industry. Kelly has worked in a senior management capacity with a Chamber of Commerce, CVB and a state Hotel Association. In addition, Kelly has served on several national lodging committees and boards throughout her career. Kelly attended the Ohio State University with a degree in Communications and served 10 years in the Ohio Army National Guard as Instructor for the State Military Academy. Kelly is also a Certified Association Executive (CAE) which she earned through the national organization ASAE. She holds an additional professional designation which she earned through the US Chamber of Commerce "Institute of Management" (IOM) program where she graduated from Villanova University School of Business in July of 2014. Both the CAE & the IOM professional designations identify individuals who have the highest degree of education in Non-Profit Management.
For additional information about Kelly please contact the Corporate Office at Info@saphotels.com.