Chief Marketing Officer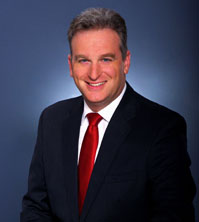 Michael Ware
Chief Marketing Officer
SAP Hotels, LLC
Michael Ware is the Chief Marketing Officer for SAP Hotels LLC. Michael is responsible for both the sales and marketing for SAP Hotels LLC's managed properties and the growth of SAP Hotels LLC's portfolio. Michael has 22 years of sales and marketing experience in the hospitality industry.
While with Remington Hotel Corporation Michael worked in the Metro-New Jersey/New York Market, Washington DC Market, Columbus, OH Market and was the Director of High Impact Accounts for the Federal Government Market Segment for the entire Remington Hotel Corporation portfolio of hotels.
Michael has experience in focus service and full service hotels, brand conversions, new hotel openings, federal government contracts, airline contracts, the motorcoach industry and multi-property experience.
During his time with Alliance Hospitality Inc. Michael launched the sales and marketing effort. From the ground floor, he created the Standard Operating Procedures, hired and trained the sales team and implement the solicitation, booking and consumption goals and bonus program. Each year during his tenure group booking and negotiated account production increased including the tough year of 2009.
In 2010 Michael Ware was one of three partners to form SAP Hotels LLC, which currently manages a portfolio of hotels in the mid-western United States.
The core of SAP Hotel's success is the execution of a proactive sales effort with account specific action steps.
Michael has Bachelor of Science Degree in Tourism Management from National American University.